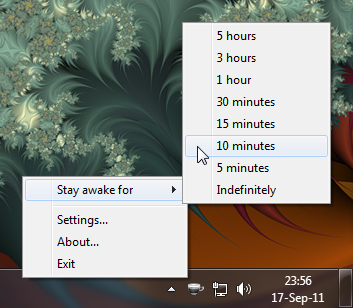 Caffeinated is a simple utility to prevent your PC from going to sleep. It places an icon near the clock. Click the icon to keep your PC awake. Click it again allow automatic sleep.
Caffeinated requires .NET Framework 3.5 and is only tested on Windows 7.
Read more in the blog post.

Download